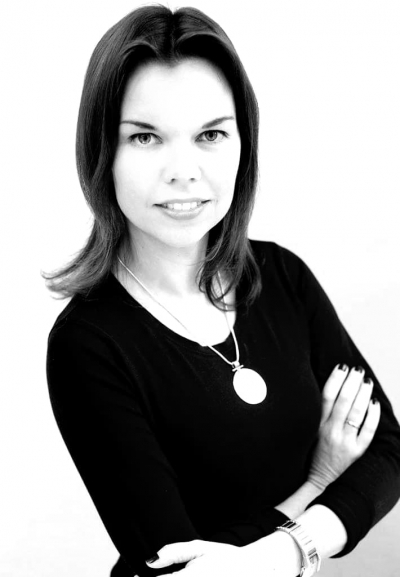 dr Karolina Borońska-Hryniewiecka
Zakład Systemów Politycznych i Administracyjnych
Konsultacje:
Urlop naukowy w roku akademickim 2019/2020
Zainteresowania naukowe:
Reforma instytucjonalna Unii Europejskiej; rola Parlamentu Europejskiego i parlamentów narodowych w europejskim procesie decyzyjnym; teoretyczny i praktyczny wymiar koncepcji rządzenia wielopoziomowego (multilevel governance) w UE; europeizacja administracji publicznej; neoinstytucjonalizm
MONOGRAFIA:
Borońska-Hryniewiecka, K (2016) Multilevel governance and regional empowerment. Basque Country in the European Union, Centre for Basque Studies, University of Nevada, Reno (USA)
ARTYKUŁY W CZASOPISMACH NAUKOWYCH:
Borońska-Hryniewiecka, K. (2017) Methodological aspects of measuring the effectiveness of EU participatory mechanisms: the case of ECI, Przegląd Europejski 2(44) pages 11-23
Borońska-Hryniewiecka, K (2017) Regional parliamentary empowerment in EU affairs. Building an analytical framework, The Journal of Legislative Studies, Vol. 23 Issue 2, 144-161
Borońska-Hryniewiecka, K. (2017) Differential Europeanization? Explaining the impact of the Early Warning System on subnational parliaments in Europe, European Political Science Review, Vol 9, Issue 2, 255-278
Borońska-Hryniewiecka, K. (2016) Brexit and legislative powers: the role of parliamentary chambers of the United Kingdom in the EU withdrawal procedures, Sprawy Międzynarodowe 3/2016, 62-77.
Borońska-Hryniewiecka, K. (2013) The role of regional and local authorities in EU development policies in the perspective of the Committee of the Regions. Multi-level governance revisited in the times of crisis, Regional and local studies (Studia regionalne i lokalne), 3/2013, pp. 21-38.
Borońska-Hryniewiecka, K. (2013) Legitimacy through Subsidiarity? The Parliamentary Control of EU Policy-making, Polish Political Science Review, Vol.1. No. 1/ 2013, pp. 84-99.
Borońska-Hryniewiecka, K. (2013) Multi-level dimension of the principle of subsidiarity: the role of institutional actors in EU policy control, Wrocław Political Science Studies, 14/2013, pp. 110-127.
Borońska-Hryniewiecka, K. (2012) Profili di governance multilivel nell'Unione Europea, Sindicalismo: Rivista di studi sulla rappresentanza del lavoro nella società globale, Rubbettino, no.18, April 2012, pp. 67-78.
Borońska-Hryniewiecka, K. (2011) Multi-level governance and the role of the regions in the European Union. Conceptual challenges and practical applications, Cuadernos Europeos de Deusto, No. 45/11, Bilbao: Universidad de Deusto, pp. 177-210.
ROZDZIAŁY W MONOGRAFIACH:
Borońska-Hryniewiecka, K. (2019) The Polish Parliament and the Scrutiny of Brexit in Poland (Eds) Thomas Christiansen, Diane Fromage, Brexit and Democracy. The role of national parliaments and citizens, Palgrave Macmillan
Borońska-Hryniewiecka, K. (2017) From the EWS to the green card for national parliaments: hindering or accelerating the EU lawmaking? (Ed.) Davor Jancic, National Parliaments after the Lisbon Treaty and the Euro Crisis: Resilience or Resignation? Oxford University Press, 247-261.
Borońska-Hryniewiecka, K. (2016) A new player in the 'multi-level parliamentary field'. Cooperation and communication of regional parliaments in the post-Lisbon scenario, (Eds) Anna Jonsson Cornell and Marco Goldoni, National and Regional Parliaments in the EU-Legislative Procedure Post-Lisbon: The Impact of the Early Warning Mechanism, Bloomsbury Academic, 137-154.
Borońska-Hryniewiecka, K., Monaghan E. (2016) The European Citizens' Initiative as Democratic Legitimacy Enhancing Tool: Towards a Broader Conceptualization, In: Beatriz Perez de las Heras (ed.) Democratic legitimacy in the European Union and global governance. Building a European Demos, Palgrave Macmillan, 41-64.
Borońska-Hryniewiecka, K. (2016) From Legislative Controllers to Policy Proponents: The Evolving Role of National Parliaments in the EU Multi-level Governance, (Ed) Beatriz Perez de las Heras, Democratic legitimacy in the European Union and global governance. Building a European Demos, Palgrave Macmillan, 65-86.
Borońska-Hryniewiecka, K. (2011) Europeanization of non-state actors: Towards a framework of analysis, in (eds.) D. Armstrong, J. Gilson, F. Bello, D. Spini, Civil Society and International Governance: The Role of Non-State Actors in Global and Regional Regulatory Frameworks, Oxon: Routledge, pp.73-91.
WYBRANE ANALIZY EKSPERCKIE (dostępne online):
Implications of the Election of a New President of the European Parliament, , PISM Bulletin no. 2 (942), 11 January 2017
EU-27 in Bratislava: The Launch of Informal Consultations on the Future of the Union, PISM Bulletin 60 (910) 2016
A win-win situation? What to make of the EU-UK deal?, PISM Strategic File 3(84) 2016
Probable EU-UK Relationship After Brexit. Perspective of Germany, France, Italy, Spain and Poland. PISM Report. Warsaw: Polish Institute of International Affairs, 2016 (with Sebastian Płóciennik and Patryk Toporowski)
The Implications of the European Commission's Decision in the Apple Tax Case, PISM Bulletin 56 (906) 2016 (with Szymon Zaręba)
The Best of Both Worlds: The Unexploited Potential of Inter-parliamentary Cooperation in the EU, PISM Policy Paper, 2015
The Black Box of European Legislation: The Motivation (or Lack of It) behind Transparency in EU Policymaking, PISM Policy Paper 4(106) 2015
Brexit Just a Bugaboo: Unravelling the British EU "Wish List, PISM Strategic File 10 (73) 2015
How national parliaments can gain more influence without treaty changes, EUObserver, 9 September 2015
The Green Card Initiative: time to rethink parliamentary engagement in EU affairs, Euractiv, 23 April 2015
Obrazy:
Aby dołączyć zdjęcia do tekstu wgraj pliki z komputera lub wskaż plik z listy przesłanych wcześniej.
Dla zachowanie większej czytelności katalogu zdjęć twórz katalogi i przesyłaj zdjęcia bezpiśrednio do wskazanego katalogu.
Edycja profilu
Edytuj zakładki: