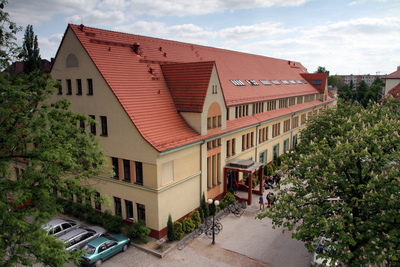 General information
The Institute of Political Science at University of Wrocław is one of the biggest and the most dynamic centres of political science research in Poland, with 300 students (50 students graduate every year), 50 doctoral students and 56 employees. The Institute was formed in 1969, and in 1970 there were established three-year doctoral studies in the Institute, and a few generations of students have already finished them. The Institute was given the right to award PhD degrees in 1972, and until today more than one hundred people have received the PhD degree from the Institute. The right to confer habilitation degrees the Institute acquired when the Faculty of Social Sciences was established (1988). From that time several dozen of people have earned their habilitation degrees in political science. The Institute of Political Science itself obtained the right to confer habilitation degree in 2012. It is to confirm the highest standard of scientific achievements of the Institute of Political Science.
The Institute of Political Science is a publisher of two journals:
Institute of Political Science offers Bachelor (BA), Master (MA) and Doctoral (PhD) programmes in Polish and in English. In Polish, we offer two fields of studies:
Political Science (Politologia) – BA, MA and PhD level,
Social projects managent - BA and MA level,
National security managent - MA level.
Our offer of studies in English consists of:
Bachelor programme (3 years / 6 semesters)
Master programme (2 years / 4 semesters)
PhD programme (4 years).
The Institute of Political Science was awarded in 2013

OUTSTANDING ASSESSMENT